Again and Again! A new massacre in Nigeria.
Christmas time the Nigerian president had declared them defeated.
Now brutal terror happened again.
This time in the village of Dalori, at 8:40 p.m – when Boko Haram fighters firebombed huts and wantonly shot civilians on Saturday evening. According to officials, at least 86 people, including a number of children, have been killed in a series of attacks on this village in north-eastern Nigeria. 
The tragedy took place when the Boko Haram gunmen riding motorcycles raided and killed at least 46 people on the streets, and then went on to massacre many others by setting homes ablaze. 
"We slept in the bush with no blankets despite the chilling weather," resident Adamu Kyari said. "We could hear soldiers battling with the Boko Haram attackers. It was terrifying."
Villagers terrified as attack unfolded.
Witnesses said they heard the screams of children burning to death and gunmen leaving bullet-ridden and charred bodies lining the streets. 62 – was the number of people being treated for burns, said Abba Musa of the State Specialist Hospital in Maiduguri, a city placed about 10km from from Dalori. "And when the soldiers were coming, Boko Haram rushed out of the village."
On Sunday, journalists were informed by the survivors of the carnage that it had taken too long for help to arrive from nearby Maiduguri, which houses the military headquarters. They fear another attack may occur soon.
Boko Haram's violence continues unabated
Last six years have seen the deaths of about 20,000 people and caused 2.3 million people to rehabilitate. Disparities between the country's north, which is primarily Muslim, and its south, which is mostly Christian, is important in understanding the conflict. Today much of the north severely trails behind the south in terms of education and wealth due to a web of historical, cultural and socio-economical factors. In the name of Islamic uprising, Boko Haram has been attacking soft targets, increasingly with suicide bombers. This is believed to be triggered since by their exile from the north eastern region by the military. The insurgents' demands have varied, but they often focus on two main areas: the release of Boko Haram prisoners and the creation of an Islamic state. The insurgency has fed on poverty, hopelessness and unemployment in northern Nigeria. 
In May 2013 Nigeria declared a state of emergency in three northeastern states – Borno, Yobe and Adamawa. The military denies the indiscriminate arrests, extra-judicial killings and the burning of homes. Survivor Alamin Bakura told The Associated Press about the harrowing experience, explaining that the shooting, burning and explosions from three suicide bombers continued for nearly four hours in the unprotected area.
Finding and establishing contact with Boko Haram leaders who could negotiate a peace deal on behalf of the group has been a challenge.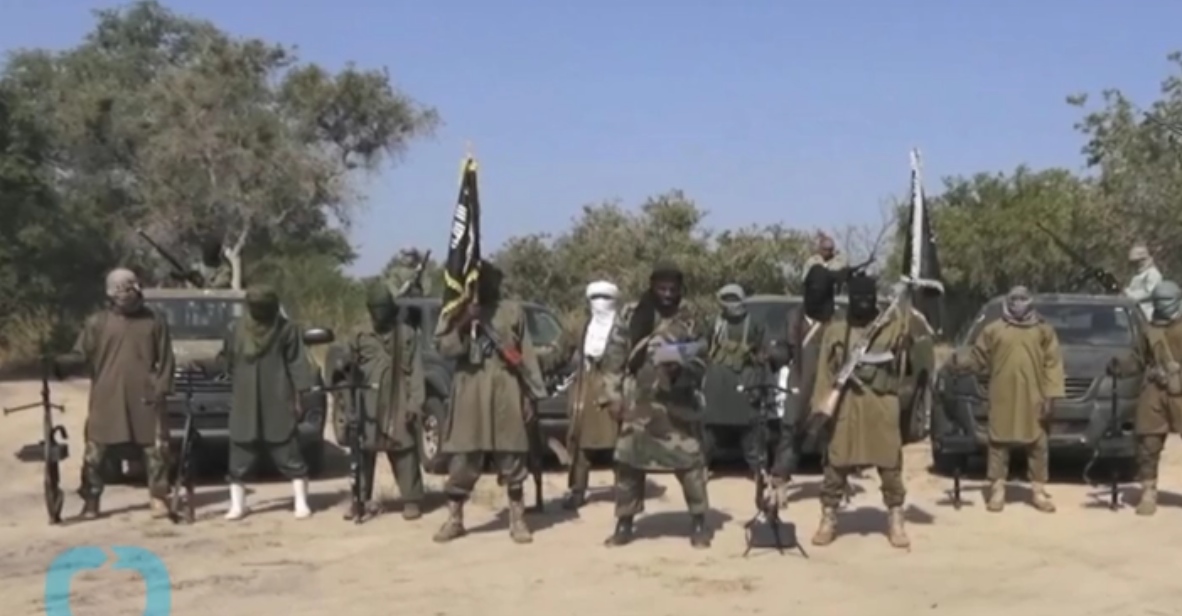 What is the Boko Haram agenda?
Boko Haram was founded as a Sunni Islamic sect in 2009, opposing the Westernisation of Nigerian   society and   the concentration of wealth among members of a small political elite, mainly the Christians residing in the south of the country. Over the years, the militant group has spearheaded several episodes of bloodshed and violence, including:
In 2013, Boko Haram targeted pupils in northeastern schools. They killed dozens of boys and abducted girls and women with the intent of raping them or making them brides.
In April 2014, they kidnapped 276 school girls, generally between 16 and 18 years old. 219 remain missing. Shekau claimed credit for the kidnappings in a video and threatened to sell them.
On 3 January 2015, seized Baga and the multinational joint task force military base. The death toll of the massacre was earlier estimated to be 2000. The Defence Ministry dismissed these claims as "speculation and conjecture", estimating the figure to be closer to 150. The Baga massacre was one of the Nigerian army's biggest defeats in terms of loss of equipment and civilian casualties.
On 18 January, raided two Tourou Cameroon area villages, torching houses, killing some residents and kidnapping about 60 to 80 people. 
On 7 March 2015, Boko Haram's leader Abubakar Shekau pledged allegiance to ISIL welcomed by Abu Mohammad al-Adnani.
On 24 March 2015, in Damasak, Boko Haram took more than 400 women and children from the town as they fled from coalition forces.
On 28 March 2015[On election day], Boko Haram extremists killed 41 people, including a legislator, to discourage hundreds from voting.
On 9 September 2015 the Director of Information at the Defence Headquarters, Colonel Rabe Abubakar announced that all known Boko Haram camps and cells had been destroyed, and that the group was so weakened that they could no longer hold any territory. In December 2015 Muhammadu Buhari, the President of Nigeria, claimed that Boko Haram was "technically defeated."
The Boko Haram has bombed schools, mosques and churches, kidnapped women, raped children and assassinated politicians and religious leaders alike. Last year, it claimed the title of deadliest terror group for its killings in Nigeria, Chad and Cameroon.
"There is a real bias against media coverage of terrorist attacks in Africa, and especially in Nigeria," Max Abrahms, assistant professor of political science at Northeastern University in Boston. "I think many people would be surprised to know how much killing power the main terrorist group Boko Haram has," he said, adding that if such attacks were carried out against people in European or North American countries, "there would be much more media coverage."