You may expect a strange feeling when you sit inside at a table in this cafe in Paris where five people where killed by two ISIS-gunmen just two meters away on the pave-way (picture above).
Black Friday 13th November 2015 was a mark on the history of the City of Love. 130 killed and 350 wounded. Normal people sitting in cafes outside or visiting a rock concert or a soccer game.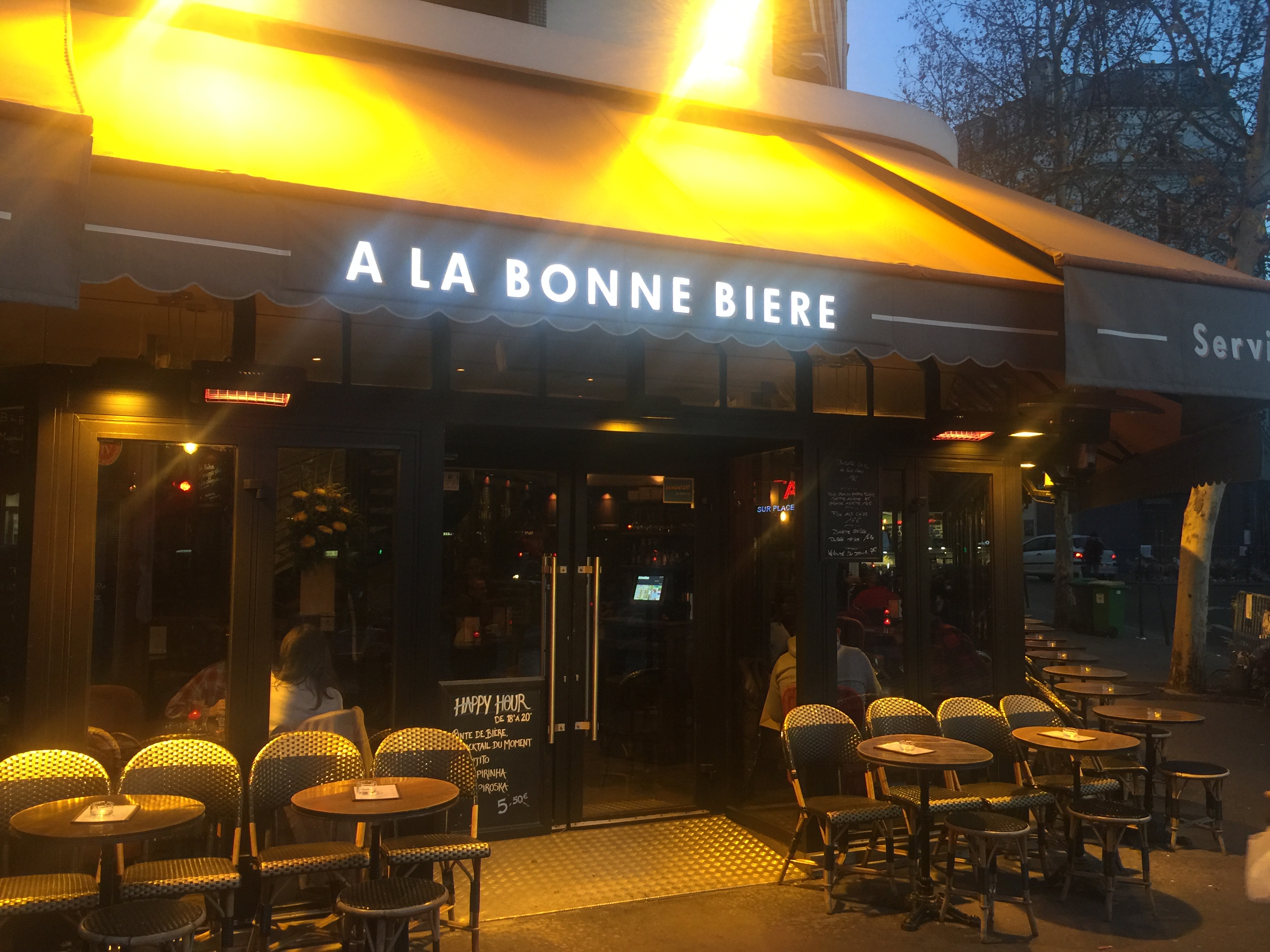 I look around and everything is normal. Young people, multi-racial French friends, two senior couples, me and some other visitors. The usual guests here at Cafe "A La Bonne Biere" (picture)  at Rue Faubourg, not far from the Place de la Republic.
It is cold outside, but sunny. The cafe a la creme warms you up. The people talk, laugh, discuss. No fear. No hurry. The only difference: once in a while people take photos outside. At the street  some flowers, a french flag, personal notes, statements, and drawings. Memories of grief and hope. In general the message is: "We will not give up ourselves, our savoir vivre. We will prevail."
The visitors and the waiter maintain this feeling up. Relaxed, not nervous.
No police, no security, normal.
"It is time for us to gather together again, united, and to go forward in order not to forget," the owners said, when he reopened December 4., 2015.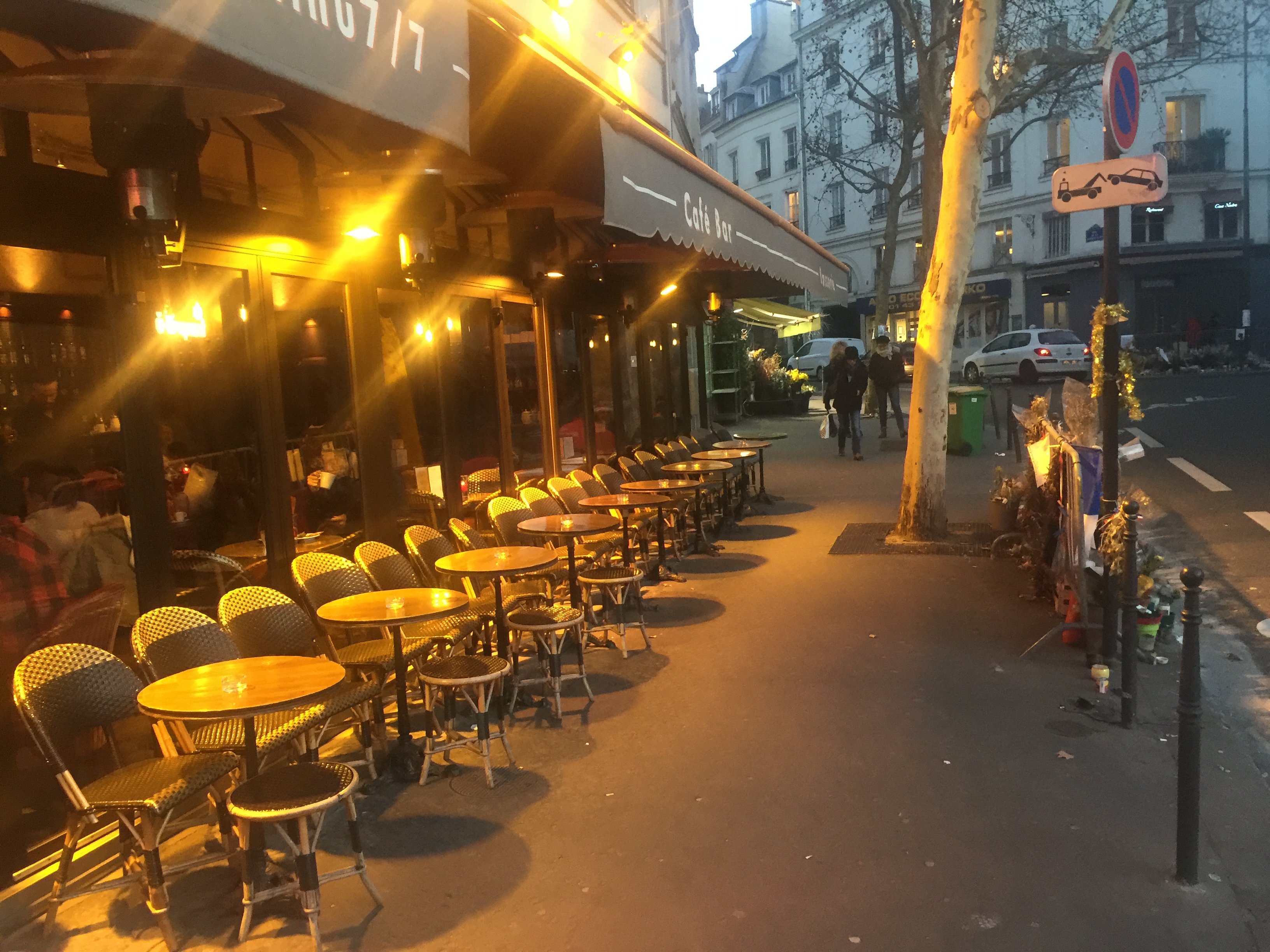 Manager Audrey Bily told everyone his mission at their reopening: "I would like to thank everyone who has supported us for your poems, your messages and posts that have so helped us. We are going to start again, to bounce back. We have carried out some work and repainted the walls to wipe away the signs of this nightmare. The Bonne Biere cafe was a place where people meet and exchanged and shared. That is what we want it to be again today."
Life goes on in Paris. The city prevails over the dark clouds of terror.