Facebook co-founder and CEO Mark Zuckerberg has set himself a 'personal challenge' to visit and meet peoples in all 50 states in 2017. Does this indicate his intention to pursue a governmental position?
Various prior pledges also could be interpreted as political
Zuckerberg recently moved away from atheism, the "last taboo" of politics
He has travelled the world to meet political leaders
A $3bn foundation is already set up to tackle disease
With 1.79 billion Facebook users, he is certainly well known
The personal challenge is statesmanlike in nature and does give more weight to the long questioned idea that the billionaire could move into politics.
In recent years Zuckerberg has learned Mandarin, pledged to run a mile a day and built his own virtual assistant to run his home. So far he has already visited 20 states, so he has the next 12 months to fill in the remaining 30.
"After a tumultuous last year, my hope for this challenge is to get out and talk to more people about how they're living, working and thinking about the future," he said in a Facebook post announcing the challenge.
"For decades, technology and globalization have made us more productive and connected. This has created many benefits, but for a lot of people it has also made life more challenging. This has contributed to a greater sense of division than I have felt in my lifetime. We need to find a way to change the game so it works for everyone."
During his long prospective journey he has said it would involve visiting Facebook offices around the country and would be made up of some road trips with his wife, Priscilla Chan. He plans to meet with teachers and scientists while stopping in small towns and universities.
"I'm looking forward to this challenge and I hope to see you out there!" he told the Facebook community, which now has 1.79 billion members.
Political moves
In early December unsealed court filings from a class-action lawsuit filed in April, made the public aware of how Zuckerberg and two board members discussed how the CEO could maintain his ownership of Facebook while seeking to pursue a political career. He sought to be allowed to serve two years in government without losing control of Facebook.
One large issue raised by venture capitalist Marc Andreessen is "how to define the gov't service thing without freaking out shareholders that you are losing commitment".
Like many of those grooming themselves for political office, Zuckerberg has travelled the globe to meet with world leaders including David Cameron and Xi Jinping. He also met the Pope in August where they discussed "how to use communication technologies to alleviate poverty, encourage a culture of encounter, and make a message of hope arrive, especially to those most in need".
Here, in Abuja, Nigeria, he met Godwin Benson. Godwin founded Tuteria Nigeria, an online platform that connects people seeking to learn with people nearby who can teach them.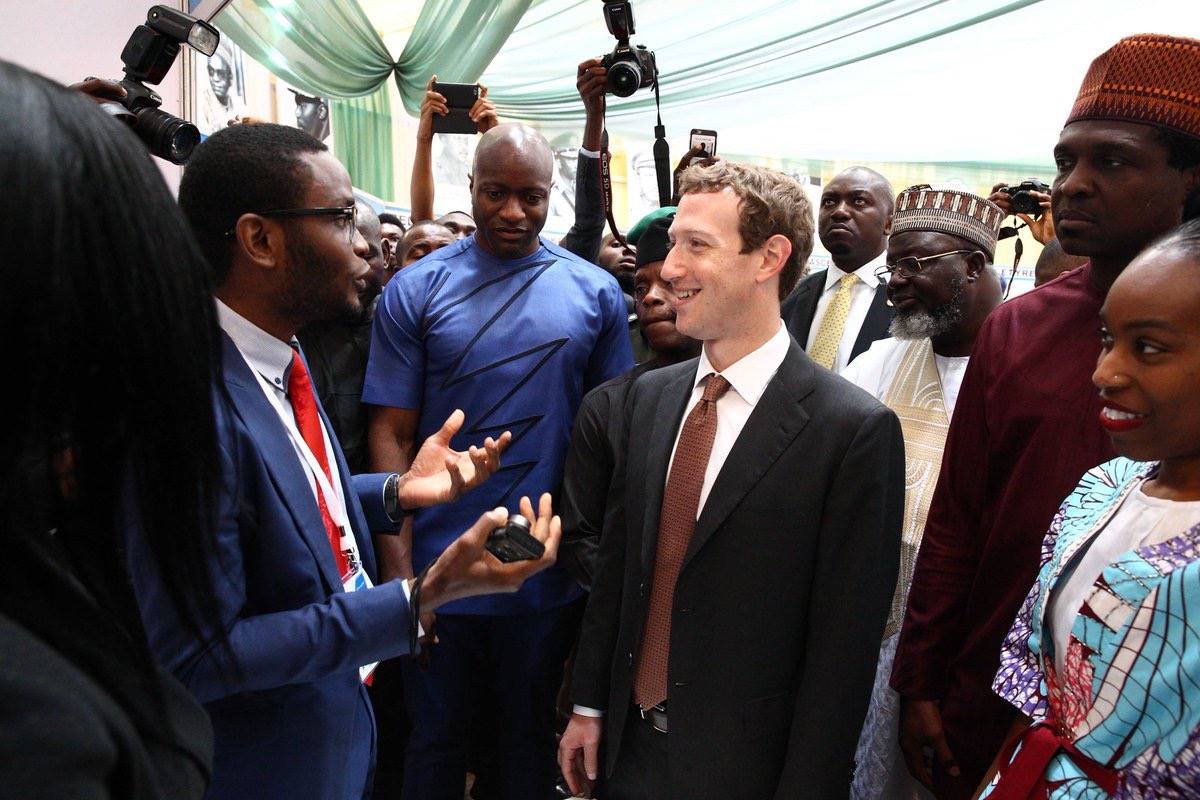 On Christmas Day, a widely circulated post of his revealed how he no longer considers himself an atheist, which is of course one of the biggest liabilities that a presidential candidate can have in the United States. He said, "Merry Christmas and Happy Hanukkah from Priscilla, Max, Beast and me," referring to his wife, daughter and dog.
Below the post a comment was made, "aren't you an atheist?" – Zuckerberg previously declared his lack of faith on his Facebook profile – to which the response was: "No. I was raised Jewish and then I went through a period where I questioned things, but now I believe religion is very important."
Zuckerberg, says he is no longer an atheist and wants to meet everyone in USA, yes he wants to go into politics @MorningsMaria

— The Cruzer (@freespirit22) January 4, 2017
2013 saw Zuckerberg's first toe dip in the political arena with the launch of the lobby group Fwd.us which was established to support immigration reform and expand the H1B visa program. This program is widely used in Silicon Valley to hire skilled foreign workers.
The Chan Zuckerberg Initiative has planned to spend $3bn to "cure, prevent or manage all diseases". Zuckerberg has endeavoured to avoid political bias as much as possible, even with the political minefield that Facebook is currently navigating, notably with the 'fake news' scandal, and how that might have affected the US election.
Of course, the CEO of Facebook, a company heavily responsible for distributing news and information might be a controversial political figure due to the power he wields.
I don't think people really understand how dangerous someone like Zuckerberg is if he decides to engage in politics. FB controls news flow.

— Kevin F. ?‍??☭ (@NBAcouchside) January 4, 2017
Which party he would run for is still open for debate but currently Zuckerberg is registered to vote without a party preference. He has described himself as "pro-knowledge economy".