We've collated some policy positions of leading dynastic candidates for the 2016 Election, Hillary Clinton and Jeb Bush.

On immigration


Bush initially struck a moderate tone on immigration issues, against the grain of many conservative Republicans. He supports immigration reform of some kind and would like to see certain paths made available to illegal immigrants to receive residency, but wavers on whether this path should lead to citizenship. He created a media storm recently by linking Asian families with the term "anchor babies". While the candidate has clarified that his concerns relate to the birth tourism industry, the comment has caused public outcry from both immigration hard liners and reform sympathisers.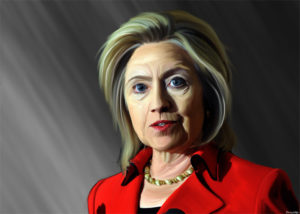 Clinton has supported broad reform on immigration policy and has advocated a path to citizenship forundocumented immigrants, stating that we should, "begin fixing our broken immigration system and focus finite resources on deporting felons rather than families."
On abortion

Bush is staunchly anti-abortion and has made it clear that abortion is only permissible when a pregnancy results from of rape, incest or presents a serious danger to the health of the mother. Bush has promoted pro-life counselling and has stated that there is no need to inform the public about abortion. "Wherever there is a child waiting to be born, we say choose life, and we say it with love."

Heralded by some as a champion of women's rights, Hillary is unsurprisingly pro-choice, and has advocated this position for many years. "Our core beliefs and values can guide us in reaching our goal of keeping abortion safe, legal and rare into the next century."
On foreign policy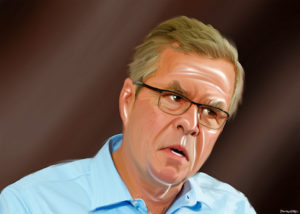 Bush has positioned himself as a bullish interventionist on foreign policy issues, one that seems closely aligned to his brother, George W. Bush. He has often criticized the Obama administration for it's meek hand as a superpower. "Instead of lifting the embargo, we should consider strengthening it," Bush recently remarked on the Obama administration's thawing relations with Cuba.

Interventionist and hawkish, Clinton falls toward the right side of the Democratic party. She supported the war in Iraq in 2002, she supported the later "surge" in Afghanistan, she advocated arming Syrian rebels to combat Bashar al-Assad and has supported the military's use of targeted drone strikes.
On marriage equality

Bush is against same-sex marriage and has expressed the desire to mandate this at the Federal level, but has more recently said that same-sex marriage laws should be decided at the state level. "It's at the core of the Catholic faith, and to imagine how we are going to succeed in our country unless we have committed family life, a child-centered family system, is hard to imagine."

Clinton initially maintained her opposition to marriage equality, supporting her husband's decision to sign the Defense of Marriage Act as President in 1996. She continued to hold this position in her bid for election as Senator for New York in 2000, before ultimately supporting marriage equality in March 2013, after resigning as Secretary of State. She reaffirmed this position by welcoming the Supreme Court decision to allow same sex couples to marry.  
On healthcare

Bush believes that while there is no hope of repealing the Affordable Care Act (or "Obamacare") under the current administration, he would like to see an alternative introduced after 2016. Outlining his intentions for the healthcare system, Bush argued that "the effort by the state, by the government, ought to be to try to create catastrophic coverage, where there is relief for families in our country, where if you have a hardship that goes way beyond your means of paying for it, the government is there or an entity is there to help you deal with that. The rest of it ought to be shifted back where individuals are empowered to make more decisions themselves."

As Obama's Secretary of State, Clinton has been a supporter of the Affordable Care Act, though she has hinted that a willingness to engage with opponents to improve on certain aspects, such as buying and selling insurance across State lines, "I am committed to building on what works in the Affordable Care Act".
Photo credit: Flickr/ Hillary for America, Flickr/ Michael Vadon, Flickr/DonkeyHotey