This week we learned that the United States made a $400 million cash payment to Iran on the same day four American hostages were released. President Obama said the payment was made to settle an old debt under review at the Hague. But it's difficult to believe a 37 year old claim was suddenly resolved overnight. And if that is the case, why was this amount shipped in cash in an unmarked plane the same day the hostages were released? Why has one of the hostages stated that Iran would not let them leave until it confirmed that that plane touched down in Iran? And why did the President's own Justice Department object to the exchange?
We should plainly state what President Obama can no longer deny: this was a ransom to the ayatollahs for U.S. hostages. This break with longstanding U.S. policy put a price on the head of Americans, and has led Iran to continue its illegal seizures of Americans and other Westerners. And its evidence of the lengths to which President Obama will go to preserve his dangerous nuclear deal with Iran. This week I wrote a letter to Secretary of State John Kerry and Treasury Secretary Jack Lew demanding answers about this ransom payment. I look forward to their prompt response.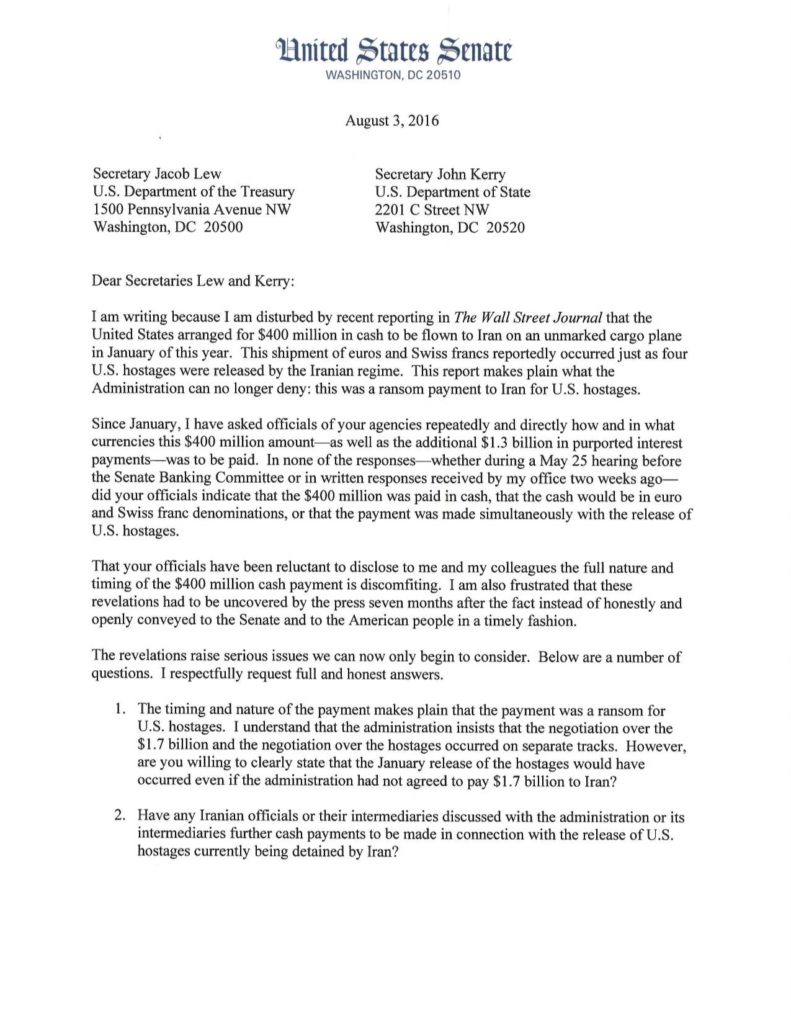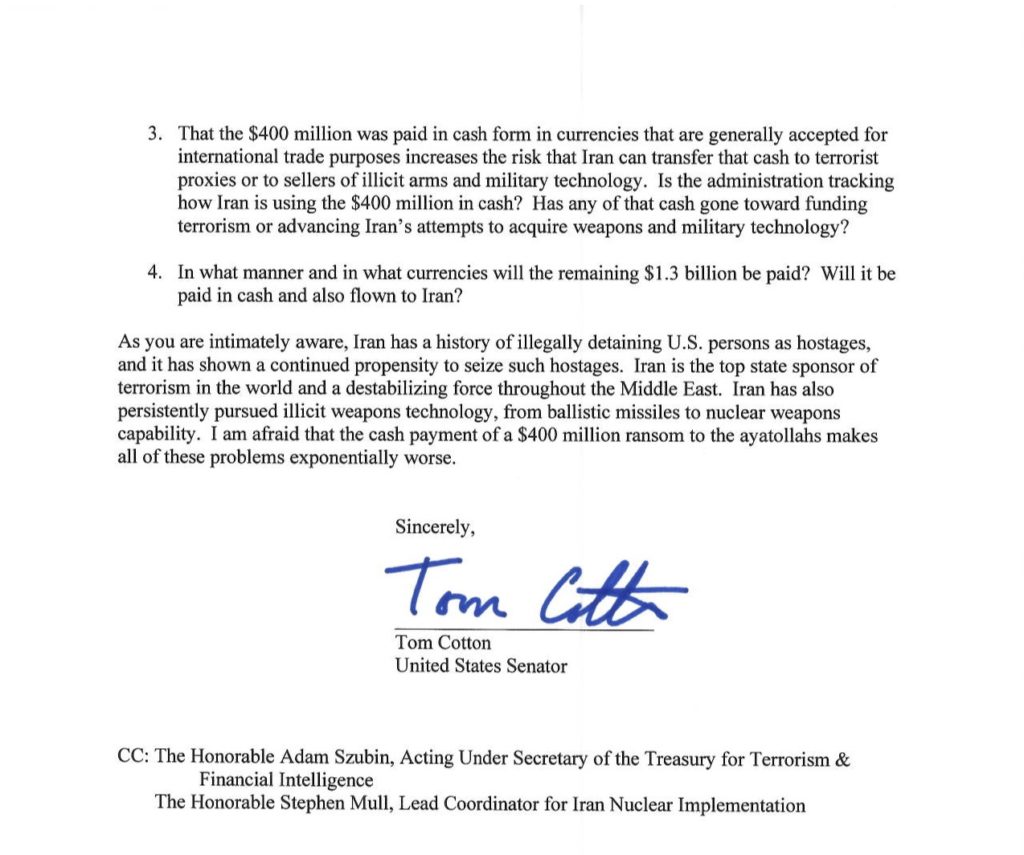 Tom Cotton, 39, is the youngest US Senator. He is from Arkansas, and is a member of the Republican Party. He is a graduate of Harvard law School and enlisted in the Military in 2005, serving in Both Iraq and Afghanistan. He was a member of the reserve forces until 2013, when he was elected to the House of Representatives. After one term in the house he successfully defeated the incumbent Mark Pryor for a seat in the US Senate.