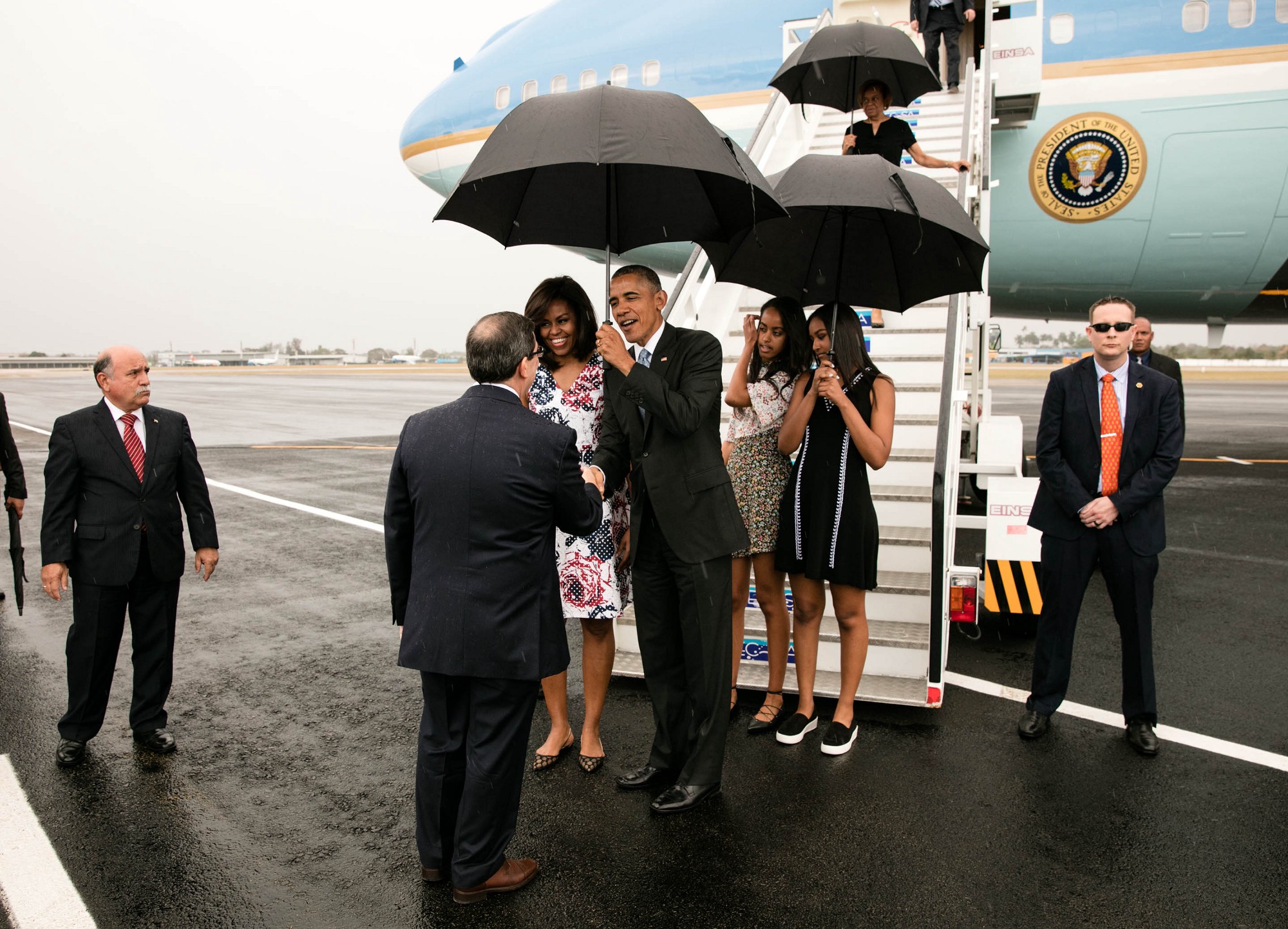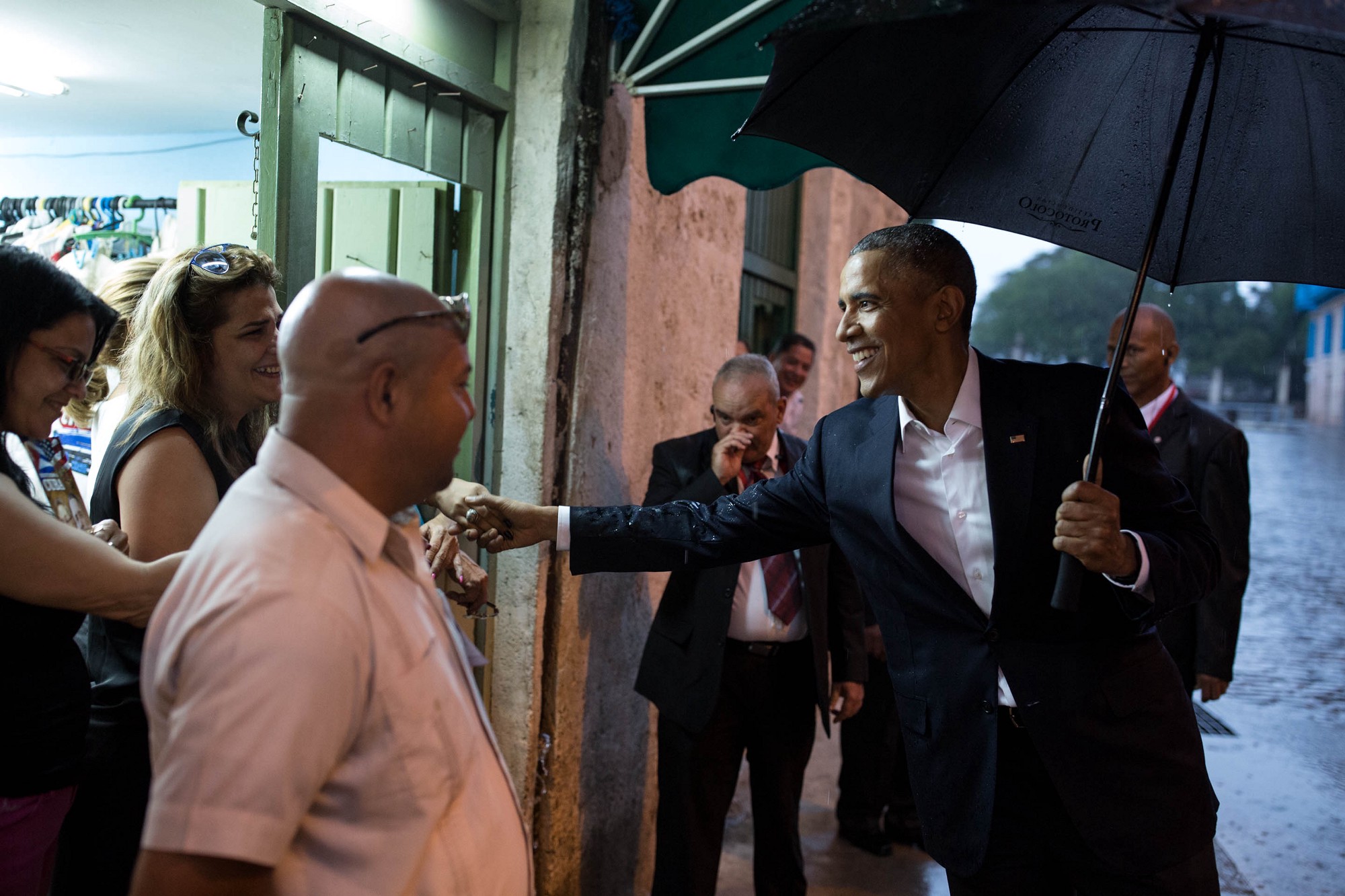 GLOBALO presents you the selection of the best photos from the historical trip of US President to Cuba, as provides from the White House.
He had a bad start as the communists provoked Obama by arresting the White Ladies and no welcome by the Cuban president at the airport. And at lot of rain as well.
The President wrote in a press release:
"Like so many Americans, I've only known the isolation that has existed between our two governments. I was born in 1961, the year of the Bay of Pigs invasion. A year later, a Cold War confrontation over Cuba pushed the world as close as it's ever been to nuclear war. As the decades passed, the mistrust between our governments resulted in heartache for our two peoples, including Cuban Americans, many of whom have endured decades of separation from their homeland and relatives.
I've come to Havana to extend the hand of friendship to the Cuban people. I'm here to bury the last vestige of the Cold War in the Americas and to forge a new era of understanding to help improve the daily lives of the Cuban people.
There continue to be real and important differences between our governments, including profound differences on the way to promote safety, security, opportunity, and human rights. But there's so much Americans and Cubans share — our cultures and passions, our hopes for the future, not to mention a love of baseball.
I know one visit, and one president, cannot erase the decades of history that have left so many Cubans in poverty or exile. But sometimes the most important changes begin with the smallest step. I believe in the Cuban people and their desire to build a future of their own choosing. And I believe that changing the way we do things between our countries will, over time, help make that possible.
So I'm looking forward to meeting and hearing directly from Cubans from all walks of life. And I'm confident that, working together with the Cuban people, our two countries can begin a new journey together that delivers progress for both our peoples."