They barely knew each other, and had never been on a date. Nevertheless, it only took four hours for Tang Xi and Zhang Yan to decide to get married. Social media in China has dubbed it a "lightning marriage."
---
They worked together at a company in Chongqing city in China for three years, but never talked much since they were in different departments.
But, they got a chance to get to know each other at a work dinner when they were seated by each other. They talked for 4 hours that night at the dinner.
Tang Xi walked Zhang Yan home afterward, and she proposed to him.
They got married the very next day, after he came to meet her parents in the morning.
The marriage happened on a holiday called the Qixi festival, which is also referred to as China's Valentine's Day.
---
Societal pressure led them to get married quickly since they were over 30. Luckily, they fell in love quickly and seem very happy with their "lightning marriage."
The newlyweds said on local TV that they both were pressured by their parents to get married and that's something they connected over. Tang Xi said he never wanted to get married before they met and hadn't had many girlfriends, but that he is glad that he waited to meet Zhang Yan. Zhang Yan was under pressure after turning 30 and felt she had been too picky about choosing a partner before. That's why she decided to propose herself.
A picture of their marriage certificate went viral on China's social network Weibo, where a hashtag emerged that said in Mandarin, "spending four hours together then deciding on a 'lightning marriage.'"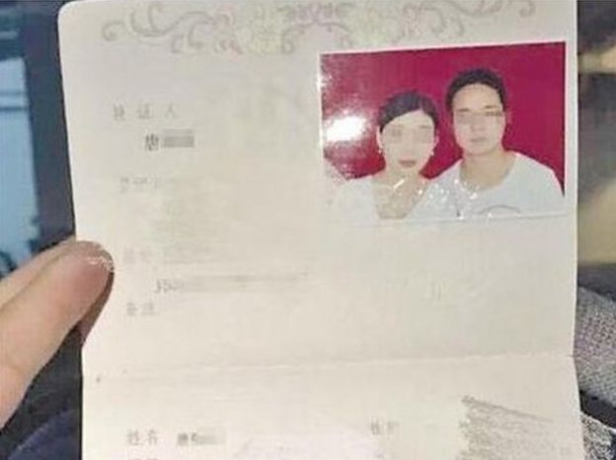 For another cute story from China, see our article: UNBELIEVABLY CUTE: TWIN PANDA CUBS IN MACAU, CHINA.
Would you consider a lightning marriage? Let us know on our Facebook page.